Have you just welcomed a new kitten into the family? Choosing the right kitten food is vital to ensure their diet has a balance of proteins, fats and oils, minerals, vitamins, and carbohydrates.
Feeding a kitten the wrong type of food can cause symptoms such as vomiting and diarrhea and potentially have long-term health effects later down the road too.
On this page we share a list of the best kitten foods that will help support your new pet's growth and development.
What age do you start weaning kittens onto food?
The weaning process would usually start about three to four weeks, the kitten moves from being dependent on their mother and transitioning to independence. It is a very natural process especially when handled by the mother.
You can use canned food or dry kitten food mixed with water to make a slush, gradually reducing the water as the kitten matures.
Do vets recommend dry or wet food for kittens?
Wet food is preferred as it contains the bulk of water they need, however, ultimately, it is more about the premium kitten food with quality ingredients, so a high quality dry food could be better than a low quality wet food.
Moisture is essential to keep your growing kitten healthy, water helps flush the kidneys of any toxins and keeps other organs hydrated and healthy.
Can you give kittens a mix of dry and wet food?
The answer is, of course, yes . . . mixing dry and wet food can be shown to reduce problems with fussy eaters and feeding them a mixture of textures helps them to find one they prefer, at the same time gaining health benefits that dry and wet food can provide.
How many times should a kitten be fed a day?
It is important to feed a kitten small portions at regular intervals, up to 6 times a day. Feeding guidelines will be variable by kitten. However, most often using the feeding directions on the food label is a good place to start or a veterinarian can calculate the kittens' needs depending on weight.
To help a kitten grow healthy and strong they require high protein levels in their food, more calories per cup (kittens have lots of energy) and higher amounts of certain nutrients, eg calcium and phosphorus.
How much water does a kitten need to stay hydrated?
All depends on age and size and wet food is normally enough to provide a kitten with much of the hydration they need, putting out a bowl of water can provide the rest.
A guide to how much a kitten should drink…up to three months (1.4kg)- 70ml, six month old kitten (2.7kg)-135ml.
Sources
Cat Food Advisor is reader supported. If you buy using links on this page, we may earn a referral fee.
Article reviewed by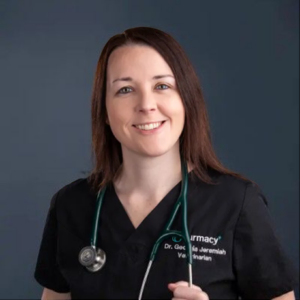 Dr Georgia Jeremiah has a first class honors degree in comparative pathology with field experience in anatomic and clinical pathology, studying disease processes in a multitude of species.
More from our Best Of...